"How the Internet Changed my Business" is a great introduction for some thoughts on the excitement of the Access Zone at the London Wine Fair last week.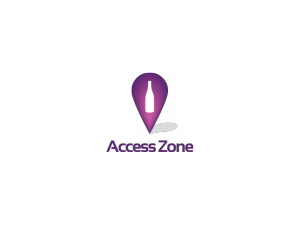 Not only is this something that we at Vrazon talk about a lot, but it was also the first session and one that we got some great feedback on. In some ways, the whole point of the Access Zone programme and ethos is to showcase the ideas and opportunities of social media for the wine trade, and kicking off with the stories of three people who are not the usual suspects, talking from a perspective beyond the usual winemaking or retailing one, helped to set the scene.
We are so grateful to our MANY friends who came by to say hello, to contribute to the programme and also to contribute to the informal networking and advice that happened on the AccessZone. It was wonderful to see so many great wine content creators from around the world stopping by in London from bases in France, Italy, USA, Portugal, The Netherlands, Spain and Canada (did I miss someone?). If you've created some content on the fair or the access zone, let us know so we can share it.
Over the next few days and weeks we will be publishing and commenting on the sessions that were all recorded & produced so professionally by our friends at Mad Cat Media (HIRE THEM NOW!). We will also start to publish the series of interviews that were conducted on the stand with many influential figures in the wine business for our "Unfiltered" series. These are being edited and made ready as we speak and will be a great resource for anyone interested in the future of wine. Keep an eye on this site.
We also have to congratulate Catherine Monahan and Robert Joseph for the success of Wine-Stars which took place on the Access Zone on the Thursday (visit their site to learn more about this event). Vrazon was very happy to have been able to support the activity and help to bring the event to life and record the proceedings for the world to experience. Good luck to all those involved, especially the fantastic wineries who took part.
If you missed any of the key sessions, such as the announcement of the Born Digital Wine Awards 2012 winners, or the presentation about the EWBC Digital Wine Communications Conference in Turkey, all these are available now.
Thank you so much to the partners who helped us make the Access Zone happen including the London Wine Fair, Laithwaites, Wines of Turkey, the Circle of Wine Writers, p+f wineries, freewine and others.
In the meantime, do watch and enjoy this:

Some related Access Zone posts we've come across: