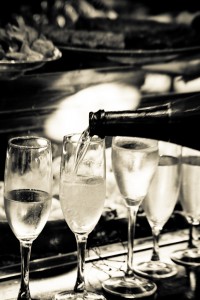 There have been a few "New Years" posts that have tried to peer into wine tinted crystal balls and extract ideas of what the new year will bring us. When I say us, I'm referring to the wine world and its future trends, sales and "movements". Will Bio-D continue to be a force? Will China finally begin buying other wines and not just help to drive the price of Clarets through the roof? Will the "up and comers" up and come?
I don't think I need to join in. David Lowe, did one of the better wrap ups when he asked top movers and shakers what they thought. I heartily recommend clicking over to read the lengthy article.
Therefore, I just want to make one request of wine writers, wine pundits, wine authors and the rest. It's two pronged the request, and does have some caveats, but I think it's worth mentioning. Let me know what you think.
The request I have is quite simple: Please take yourself LESS seriously. Wine is a liquid with flavor. It's not going to bring the end of the world, nor cause mass panic when priced incorrectly or when the author happens to share a lunch with the person who made it. I know this is hard to believe, but wine is supposed to be fun. Turns out the consumer, or the 99% of consumers who do not spend more than a 20 on a bottle of wine, don't give a damn about wine beyond making sure it helps to lubricate the social situation they are currently in. It's my wish that this idea, of wine being fun, can seep into wine communications in 2012.
That said, I realize there are a few of you out there who need to cater to the 1% of people who do care if the the total volatile acidity is greater than or less than the average wine drinkers attention span, or whether the choice of egg shaped fermentation vessels really has added a .00003% decrease in tannin harshness. I'm willing to bet that about 5 of you could manage to maintain this vital content. To you 5, please keep it up! You're doing great.
To the rest of you wine writers who were not included in the elite group of 5 I mention about, there are still lot's of options.  I'll assume the rest of you are the ones complaining about the loss of column space about wine in the local papers, the downfall of a privlededged lifestyle which demands that one must enjoy long lunches and late night punditry over wines that they can't afford unless offered to them, in a purely objective context, by the winemakers themselves. I can't say I blame you, but as they say, "you gotta get paid".
To do so I reply:  move on to new pastures, or get creative.
Give me, no give us, the 99% of wine drinkers, something to bite off and chew on, full of new flavors and ideas. Give us context. Give us stories. But above all, give me something we haven't seen before. No more fruit flavored adjectives ladled over healthy helpings of regurgitated geek speak. It's giving us indigestion, and for the most part, constitutes a lack of creativity and independent thought.
Don't start another blog this year, with your thoughts on what  the wine you bought at the local corner shop tastes like. Do something different. Think outside the box. Or maybe get into boxed wines. Wine fashion, what dress pairs with Cabernet? Wine architecture. While a waste of money IMHO, there are plenty of killer buildings whose stories have not been told within this world of wine. How about beach wines? I always wondered what wine pairs best with the light saltiness that clings to my lips as I climb from  the Mediterranean on a July afternoon. Explore the world with a new perspective, one that acknowledges wine as beverage and not as a sacred cow.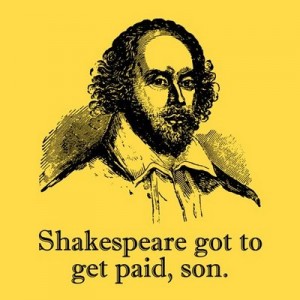 I know this request will be laughed at by some of the "serious wine writers" who will claim that they are doing "serious business" here. And while I my disagree, I'm willing to play along. Let's look at one of the big news stories from last year: Bordeaux and its ability to price itself out of the market.
My take on this is simple. I heard far more whining about Bordeaux losing their minds and the harm that the pricing will do to the Bordeaux market than I heard about people offering alternatives. From my perspective, Bordeaux is selling fine. It's value is over inflated due to the string of "once in a century" vintages, but  really, who is maintaining this market?  The journalists themselves? Most likely. Every year, they are invited and coddled at tastings during En Primeur, journalists accept their invitation, "forcing" them to cover a historic wine region. Thus giving much of their time to a region that does not really need the help.
I say let Bordeaux go this year. I like Bordeaux, but give them a reason to work for their reputation. Take a risk, stick your neck on the line and help build a region that is not stuck in history, where the marketing of its wines are not linked to 100+ year old competitions.  If you want to do the "serious business" of wine writing right, cover the news that as of late Bordeaux is more of an idea than a wine.
Do we really need more long lists of tasting notes from Bordeaux? Burgundy? Napa? Others? Do we really need more speculating about what the old guard is doing today?
The 99% says no.
If a smart and influential wine writer wanted to do some good for the average wine drinker, they would spend more time putting pressure on the local retailers to up their game; to make the supermarkets take responsibility for their appalling selections and pricing; to help the growers demand fairer prices in the market; to help educate consumers to upgrade their purchase and thus kill the evil 3 for 10 virus that seems to spread like a cancer.  Why not give us a week of consumer focused writing and punditry, rather than complain about lazy wine regions that coddle the wine press.
2012 is going to be amazing. I know it. A blank slate waiting to be filled with stories and travels. I just ask all of you "communicators" to reach out this year and try something different. Just because you always have doesn't mean you always have to. There is plenty of opportunities in the world today to make a buck or two writing about the things you love, you just need to make sure you put a new twist on it.
Cheers,
Ryan