What was the best wine article or video that you read in 2010? For many people, the answer is probably something the rest of us have never heard about. It might have escaped our attention, it might have been by someone who doesn't publish that regularly, or more likely, it was written in a language we do not speak.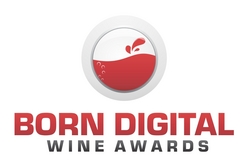 Some writers or creators of video, audio, photography and other media, are consistently good. They might get noticed for their overall contribution – such as blog awards that take into account an entire blog's output over a year. They deserve these awards for their great efforts, but few of us are sufficiently dedicated to compete with them, and even these awards are often limited to single languages or countries.
Unfortunately that means that some of the best content is lost or ignored.
So Gabriella, Ryan and I decided to do something about it, and it took quite a while to work out how we would do it.
If you follow the various projects I am involved in, you may have heard of the Born Digital Wine Awards (or #bdwa). These awards recognise individual pieces of work about wine (initially for articles or videos but we are looking to expand into audio and photography next year) in ANY language, that were specifically created for online publication. We want to showcase the best stuff, wherever it was published, on its own merits (i.e not only if you happened to publish 51 other posts that year), and promote those who are doing something that benefits lots of wine lovers around the world by being available online, hopefully, but not exclusively, free to all.
As well as getting a broader audience for this material, there are great prizes which will include a substantial cash prize for the winners in each category and valuable runner-up prizes too.
SUBMIT YOUR BEST STUFF
This is NOT a popularity contest with votes and canvassing that favours established bloggers. This is a contest for the content creators and so it needs the authors to submit up to 3 of their own articles. If this is YOU, then submit your articles STRAIGHT AWAY as the deadline is 28 February 2011. You cannot nominate others, but we strongly encourage you to dig out your favourites from 2010 and leave them comments, or send them emails, to tell them to participate.
Visit the awards site to read all about the award categories, and the illustrious judging panel (that does not include us), and PLEASE enter your favourite materials. We have already received a great many entries in at least half a dozen different languages, but we'd love to see as many as we can in this launch year.
We hope that by this time next year we will have helped wine lovers to find a treasure trove of new wine content, and be building a way to incentivise, and reward, those who are building and sharing the online wine culture.
Related articles