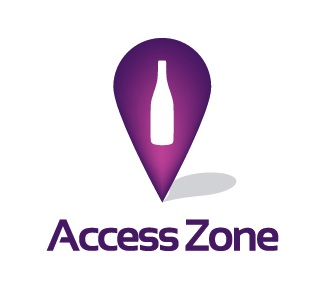 Why do you go to a wine fair? I think we'll all agree the answer is "to do business".
Simple.
People don't want to waste their time walking around for 3 days, with sore feet and bad food, unless there is a something to be gained from it. Whether you're a winemaker selling your wines, a wine retailer looking for new discoveries or wine writer looking for the next big story to pitch, we all have £ signs in our eyes. Our end goal is: Doing business.
Today the fact is that, more and more, business is going online. From this people have made the jump to say that you don't even need a wine fair if you can just do it "virtually". Unfortunately for us, this quickly falls apart when we ask for a taste of a wine … I, for one, find licking my laptop screen a non-starter. So we're back to mailing samples, organizing ourselves a bit more and doing the work piece-meal.
Wine fairs are great at one thing: Bringing people together. Heck the work "fair" is exciting, evoking dreams of ferris wheels, candy floss and adrenaline-rushes from impossibly-named roller coasters, but none the less a fair is a fair. With hundreds of people wandering about there is an opportunity for all wine buyers, sellers and communicators to find some business. But again, maybe a 'one or other' mentality is just a bit too passe.
We host a conference each year and we limit ourselves to 200 participants. We are a small focused group of individuals who come together to talk in person, face to face. Funny thing is that we also talk online during the whole conference with each other, including those who could not be there. During big tastings, where we sit quietly and listen to a speaker walk us through a selection of wines, behind the deferential murmur is a wild cacophony of twitter and Facebook conversations. Opinions are exchanged & dialogs fomented.
Imagine if you did that on a much larger scale.
That is what the Access Zone is all about at this year's London International Wine Fair (#LIWF). A place to discuss the internet, to track the conversation and to encourage dialog. With free wifi for all, plus power points (outlets for you non-Brits) galore, we offer a location to learn about the web, share your stories with other curious folks and get your questions answered.
This year, working with MadCatMedia, we are bringing you 3 days of live video from the fair. Live video that will not just share a message, but encourage a dialog about wine, wine communications and much, much more. With an open door policy and the ability to be watched online or in person, our desire is to show people that the world is not a place of black and white but a prism of colors that stand within.
We'll come back and explain more about what we are doing in the coming days, but for now let us know what you think. Will you stop by? You can check all our events at the official schedule: http://vrazon.com/accesszone and even watch a recap from last year.
See you at the fair!