Following on from my day meeting with the authors of food and wine blogs at Spittoon, Cooksister and Interwined, I have just come back from meeting Alastair Bathgate of Confessions of a Wino.
I mentioned in the last post that blogging, in my experience, has been the opposite of the lonely, individualistic pursuit normally associated with this medium, and here is another perfect example of how the stereotype is wrong.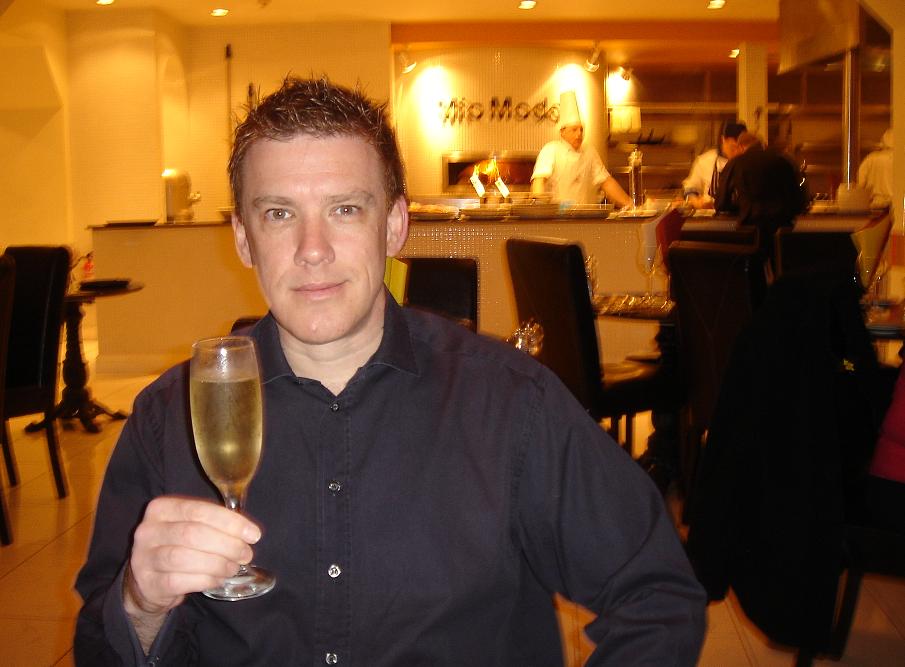 Alastair himself is a high powered enterprise software business person, but his other interests include wine – so he writes about them, and restaurants, on his blog. Why not?
In fact, he is already one of the most visited UK wine blogs and is already on the "press" list of UK retailers. Very impressive for someone who professes only to write what he thinks and to do so in his spare time.
I happened to be in his area for work so I got in touch. In any other medium that would seem weird, but I feel I know something about him by reading his blog and that, never even having spoken to him, we share lots of interests and are almost "friends".
It turns out he is almost exactly as I pictured him (only a little younger and slimmer!) and we had a great conversation about wine rating, blogging, Pinot Noir, and loads of other stuff I don't really recall having consumed the last bottle a little too fast.
I think I will set myself the target to meet every blogger on my list of UK wine blogs as soon as possible so that we can start to work together to raise the profile of wine blogging in the UK, and also dispel the idea that we are either too amateur or unreliable to bother listening to. Everyone I have met so far is a real character with a very interesting point of view and totally committed to wine, and to encouraging others to enjoy it too.
If you are a UK wine blogger, please get in touch so we might plan getting together either in London or locally to you. If you read other blogs, check out the list here and make sure your favourites are included so I know who else is out there making a difference.