This may sound odd, but there is a link between packaging innovation and the increasing focus on biodynamics and 'natural wine', it just isn't a simple one.
I am not suggesting that natural wine producers are better served choosing tetrapacks, paper bottles or aluminium cans for their wines (although they might), but sometimes the simplest way to define what you ARE about is to explain what you are NOT, after all:
a desert is that area where rain doesn't fall
land is all that planet surface not covered by water
silence is the absence of sound
The wine trade expends a lot of effort arguing over differences between organic, biodynamic and natural wines for example, but almost none trying to find a way to differentiate between the real extremes of the wine market, namely between all of the above 'artisan' wines and those wines made to be sold in vast volumes through mass distribution channels such as supermarkets. In fact, you might be forgiven for thinking that the wine trade pretended that these wines in supermarkets didn't even exist.
How do you explain to a consumer, in simple terms, what makes a bottle of Gallo Chardonnay different from a Gravner Ribolla Gialla? What 'category' of the market do they fall into? How is a consumer to differentiate between them when they both come in 75cl glass bottles, with similar corks and basic paper labels?  We need to develop a POSITIVE categorisation of these volume wines in order to have a meaningful conversation about the different needs and benefits of each part of the market.
ARTISANAL WINES
We may not all agree that 'Natural' is a fair category name, but we might all basically agree that the Gravner, and thousands of other small producers, are 'Artisanal' wines of some sort (read this great post by Robert Joseph on the subject of artist vs artisan).
Defining this is very hard however, so let's take a "model" Artisan wine and say it probably comes from a small producer with their own vineyards, produced in limited quantities, that is different year on year, that has some taste characteristics that sets it apart from the vast majority of other wines (that not everyone will like) and is linked to the local 'terroir', and that none of these factors are subject to change based on consumer feedback. Essentially, the wine is driven by the producer's interpretation of what is 'best' from their vineyards, take it or leave it. Lots of wines will diverge on some of these points, but the general sense is there.
Artisanal wines are Producer driven (these are sometimes referred to as Terroir wines, but you still need a producer involved!)
The above is obviously not the driving motivation of the wines on offer in multiple grocers around the world. So, what do you call the rest?
Branded? No! Branding is very limited and not exclusive to this area.
Bulk? No, too negative and not necessarily true
Commodity? A good option, but it still implies a negative view of the factors.
How about a term like "Convenience Wines"?
CONVENIENCE WINES
The key features of these wines is that they are dependable, consistent, easy to drink, not overly challenging and widely available. All of these are driven by consumer demand, not producer preference. In simple terms, then, 'Artisanal' wines are wines that are NOT 'Convenience' wines.
Wine snobs may sneer at the quality of the "wine" in the bottle, but in fact this is only one aspect of the product that consumers are after. What's the use of a "great" wine that I can't afford, can't find and may not even like? Great for whom?
Convenience wines are Consumer driven (to the extent that wine producers really understand their consumers).
The problem is that convenience wines still LOOK like artisanal wines.
If convenience is the key to this category of wine, then we have a reason to work to increase convenience by looking not just at wine styles, but also at packaging, branding & communication.
For example, glass bottles are great for longer term storage of wine, often benefitting artisanal wines. However, alternative packaging, such as bag-in-box, paper bottles or wine pouches for example, is logical in this context of convenience. It is potentially cheaper, easier to transport, more flexible for different drinking occasions, more flexible for branding and offers more communication opportunities. A wholesale move into alternatives would bring down their costs and remove a great deal of cost from the product, potentially meaning higher margins and/or cheaper products.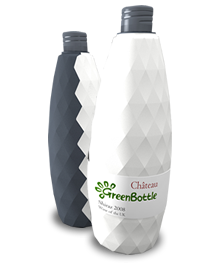 Alternative packaging has not really taken off in the UK compared to, for example, Scandinavia. One reason is that we treat ALL products of fermented grapes as "wine", so the same communication rules are applied to all, resulting in an undifferentiated sea of "handmade" wines, from "historic vineyards", made by "passionate" individuals that match any food you may choose to pair them with – whatever the truth might be.
If we were to find a way to promote the specific attributes of Convenience Wine and differentiate them visually, in terms of branding and communication as well as style, the wine retail market could be made more straightforward for the consumer, to everyone's benefit. Wine drinkers might no longer be confused about the difference between a simple wine for weeknight supping, and the experience of an artisan wine for special occasions.
Isn't it in the interests of both ends of the spectrum to come to an arrangement?
Sometimes, the worst of enemies can find common cause, and in this case it is to fight consumer confusion and indifference.
I'll raise a can of wine to that!