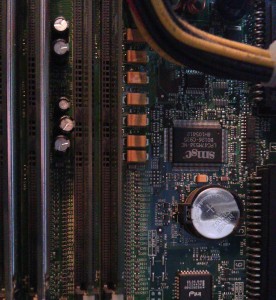 In a MASSIVE oversimplification, animated largely by its dichotomous elegance, I suggest that there are two different approaches to wine tasting & sharing the experience.
It isn't really about palate as I believe that pretty much anyone can taste wines. It isn't background and upbringing, although experience over time does help. In fact, I believe that there is a difference in how people's brains work that affects how they approach wine tasting.
First, there are the those who remember things. They catalogue, analyse, store, compare, measure and digest. I like to think of this group as the "Hard Disks" of the wine trade. If you've been to wine events you will know the type. They taste a wine, analyse it, then are able to compare it to previous vintages (at several stages of their development), tell you how that particular year's weather may have affected the taste profile, or how a change in the winery's staff or processes since then might have changed the wine.
These are the type of people who believe they can objectively assess a wine on a rating scale, be it 5, 10, 20 or 100 points.
The other approach, in my black & white universe, are the "Processors". These people do not store much information, but learn how things work, they look for connections, patterns and relationships. These people are, frankly, fairly useless when it comes to wine recommendations, assessing wine qualities and generally doing the stuff wine people do. This group are more easily swayed by interesting stories, new trends, personal interests and "entertainment".
The wine business was built by the Hard Disks. Knowing the 'who' and the 'what' of all  the wines that mattered was not only important, but possible.
However, the massive recent rise in quality of production and international trade has made the all-knowing expert a rarity indeed. The fact that "good" wines can now come from anywhere, and that more consumers are determining what they consider "good", means that what differentiates wines is not so much the composition of their patch of dirt, but the story around it.
What might make someone a successful wine taster today is not the ability to rate and compare a wine, but to communicate a uniqueness in a wine in a way that matters to a group of consumers. Social Media is all about that communication and interaction, and a place where "Processors" might be at an advantage.
Of course, life is not beautifully, elegantly black & white, but a swirling maelstrom of patterned greyness, where no-one is really one or the other exclusively and we all need a bit of both. I suspect that even those who reached the pinnacle of wine trade achievement, as a Master of Wine, are not one or other (but they are not necessarily both). There are not too many social goldfish or data-crunching automatons walking the aisles of wine fairs, but hopefully you will recognise a grain of truth in these caricatures.
I am definitely a Processor, in fact I suspect my own Hard Disk may actually be faulty. I fail miserably if anyone asks me for a specific wine recommendation, but I LOVE to sit with them to explore what they like, where they shop and what excites them about wine in order to give them some general buying tips that will help them in the longer run. As the old saying (sort of) goes:
Give a man a fish and he will eat for a day. Teach him how to fish and he will sit in a boat and drink (wine) all day.
Which are you, Hard Disk or Processor? If you are a wine business, what are you doing to make the  most of this change? Is your communication all about the "what", or is it about the WHYconsumers should care?